Sorry for being a bad scribble sister over the weekend, was in Brissie with mum and just didn't get a chance to do anything, got back yesterday arvo and was in a mad panic about paperwork for teacher's registration. But its all good, fixed it up this morning so now I can show you some lovely things..
um first up a lovely little illustrator who just makes me wish I could draw..
Andrea Joseph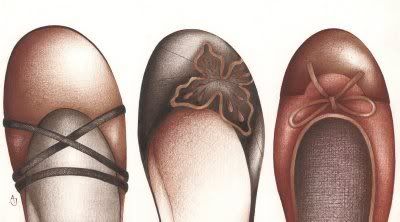 oh way cute shoes! I just love her use of tone and shading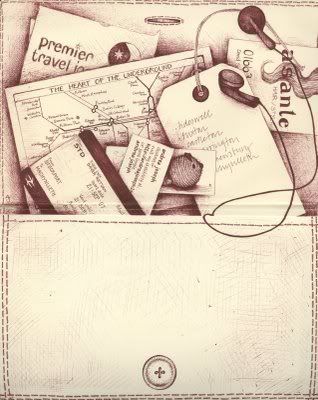 so real, she does quite a few purses, I especially love the train ticket, its spot on like the ones we got in London.
Next is an incredible designer, her website is amazing, i just love all the crazy little details..
Gibbous Fashions
and she loves moths like me!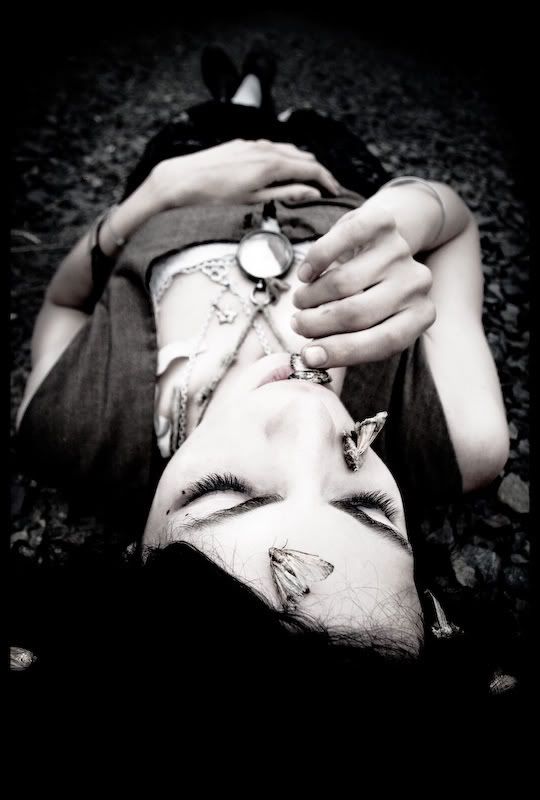 Now for a little vintage seller on Etsy who has just found the best stuff!
Ragtrader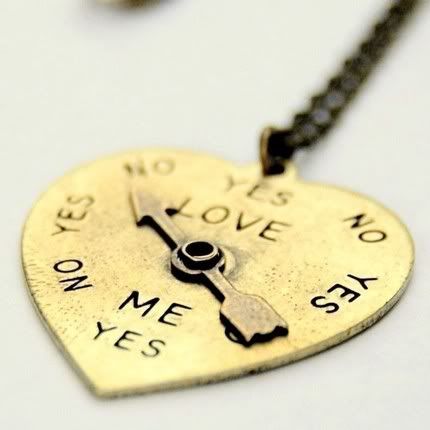 I love this 50's Spinner heart just adorable!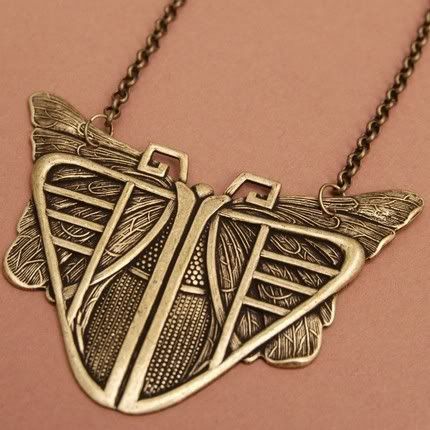 and a beautiful art deco moth which i just love..
She just has the cutest goodness!
Now i'm gonna finish with
At Whim
just cause I love this illustration!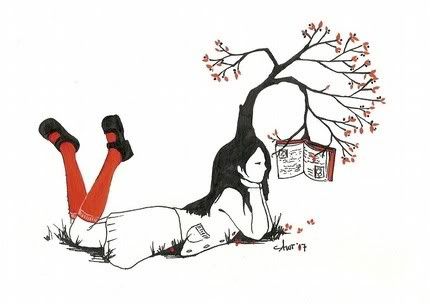 just makes you want to find a book and a tree..
OK the moment you have been waiting for... crazy self portraits..
My Apple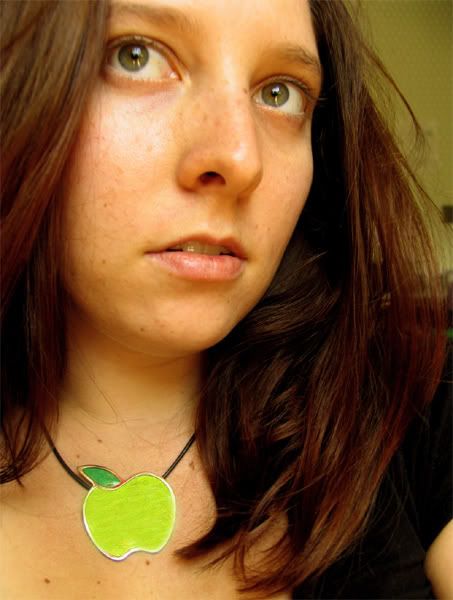 my fab apple necklace my dad found me in Italy.
and...
How art thou to wear odd shoes?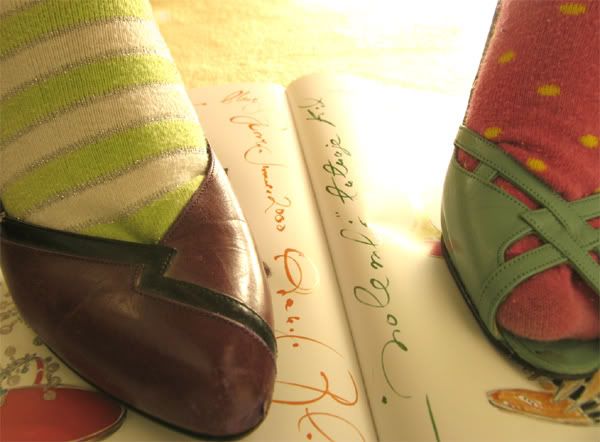 With help from the beautiful book of Manolo Blanhik's hand drawn shoes..
PS. The reason for this photo is... I can not find the friend for either of these shoes, so they are now offically an item!
The next theme is....
PAPER
Have fun xooxoxox